Advancing the Treatment of Soft Tissue Sarcomas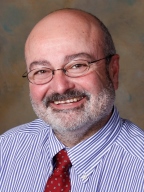 UCSF Thoracic Oncology Program - by
- July 28, 2016
"Soft tissue sarcomas are extraordinarily heterogeneous, so experience is particularly important when deciding among treatment options," says  Thierry Jahan, M.D., a medical oncologist who specializes in the treatment lung cancer, mesothelioma and and soft tissue sarcoma.
Jahan notes that because sarcoma research is somewhat limited today by the relative scarcity of cases, initial studies tend to treat sarcomas as a homogeneous group. However, this is changing. We now have a clinical trial for synovial sarcoma, a cancer that most commonly occurs in patients aged 30 or younger, comprising about 8% of all soft tissue sarcomas and 15-20% of the cases in adolescents and young adults.
While traditionally, standard treatment has consisted of surgery and radiation, sarcoma programs at higher volume centers of excellence such as UCSF, have found, with accumulated experience, that adding chemotherapy to surgery and radiation can be quite effective.
Experienced Team of Specialists
At UCSF Medical Center, sarcoma patients are treated by a highly experienced multidisciplinary team that  includes orthopedic and general surgeons; medical and radiation oncologists; pathologists,  radiologists, and other specialists. 

Referring physicians typically send patients with painful growing soft tissue masses to orthopaedic surgeon Richard J. O'Donnell, M.D., (pictured left) Chief of Orthopaedic Oncology and Director of the Sarcoma Program at UCSF,  Eric K. Nakakura, M.D., Ph.D., a gastrointestinal cancer surgeon and Carlos U. Corvera, M.D., Chief of Hepatobiliary and Pancreas Surgery. If the history and findings suggest the possibility of sarcoma, they proceed with a staging workup that will include imaging such as  CT or PET-CT scans followed by either a needle or incisional (surgical) biopsy.

Multidisciplinary Tumor Board

Sarcoma tumors are then sub-typed by pathologist Andrew E. Horvai, M.D., Ph.D, Associate Director of Surgical Pathology. Where issues such as tumor grade, sarcoma subtype, or margin status post-surgery are inconclusive, the case will be presented at the weekly multidisciplinary Sarcoma Tumor Board Conference.
In some cases, the team recommends chemotherapy in addition to surgery and radiation. Patients may also be referred to a clinical trial where their tumor subtype and stage match those the sarcoma trial is studying, as well as meeting the other enrollment criteria for the study. Many trials require that the patient's disease is refractory (does not respond) to standard therapy regimens, although a number of early stage trials for investigational drugs do not have this requirement. 
Precision Medicine
Molecular profiling is a method of evaluating the genetic characteristics of the patient's tumor including any unique mutations and biomarkers. This information is utilized to match targeted therapies to the specific tumor profile. These may include approved targeted therapies (e.g. small molecule agents, monoclonal antibodies used in immunotherapy) as well as novel therapies under study in a clinical trial.
Standardized diagnostic methods are first used to characterize (precisely idenfity) the tumor including:
Histochemistry (HC)

Immunohistochemistry (IHC)

Reverse Transcription-Polymerase Chain Reaction (RTPCR)

Fluorescence In Situ Hybridization (FISH)
Where these methods do not provide a definitive diagnosis, UCSF uses state-of-the-art next-gen sequencing array technology to characterize sarcoma tumors. 
Individualized Treatment Plans
"For tumors that are high-grade, deep and larger than five centimeters (which have a high likelihood of relapse), we believe that the evidence over the last 10 or 15 years indicates that chemo can have a positive effect," says O'Donnell. Jahan often oversees two to three chemotherapy cycles prior to surgery. The appropriate surgeon, dependent on its location will then remove the primary tumor.
A sarcoma is considered to be Stage IV if it has spread to distant sites. Stage IV sarcomas are rarely curable. However, some patients may be cured if both the primary tumor and all metastatic disease (distant sites where the cancer has spread) can be removed surgically. Success rate are highest when the sarcoma has spread only to the lungs, the most common site of distant spread.

Where sarcoma is present in the lungs or chest cavity, thoracic surgeons David M. Jablons, M.D., Chief of General Thoracic Surgery and Program Director of Thoracic Oncology (pictured left) and Michael Mann, M.D. will resect (remove) it, often using video-assisted thoracoscopic surgery (VATS), a minimally invasive procedure. The lungs are the most common site of metastatic disease.


IORT
Where appropriate, the team also offers patients the option of intraoperative radiation therapy (IORT). The potential benefits of IORT include:
Reducing or preventing complications associated with pre- and post-operative radiation

Ensuring there is a clear radiation field with optimized margins

Reduction of the radiation field for postoperative dosing

"We also use IORT when Dr. O'Donnell believes there will be microscopic disease remaining after resection due to the close proximity of the tumor to nerves or vessels," says radiation oncologist Alexander R. Gottschalk, M.D., Ph.D.
The procedure, which requires a mobile linear accelerator available in the OR, has very little toxicity.



Postoperative Collaboration
After surgery, most patients require another five to six weeks of radiation or several cycles of chemotherapy or both. For technical reasons, some remain at UCSF for these treatments. But, says O'Donnell, "We always leave the decision to the patient and their physician."
When patients do opt for postoperative treatment in their home community, the team works closely with referring physicians to convey treatment recommendations.
For radiation, some postoperative treatment is very straightforward. But in other cases, it can be difficult to replicate Gottschalk's direct observation of the surgery, his experience with sarcomas and his access to equipment that enables such procedures as image-guided radiation therapy. "But we do our best to convey all of the necessary information," he says.
For chemotherapy, Jahan typically faxes a sample order to the referring physicians to ensure that they and their nurses are comfortable with the procedures. "The devil is in the details," says Jahan.
"Watching fluids, side effects and the loss of electrolytes can all be tricky for clinical teams that don't regularly use chemo in these cases." In the future, he hopes to open a chemo infusion unit at Mount Zion that would facilitate an aggressive research program.